Foster Care Licensing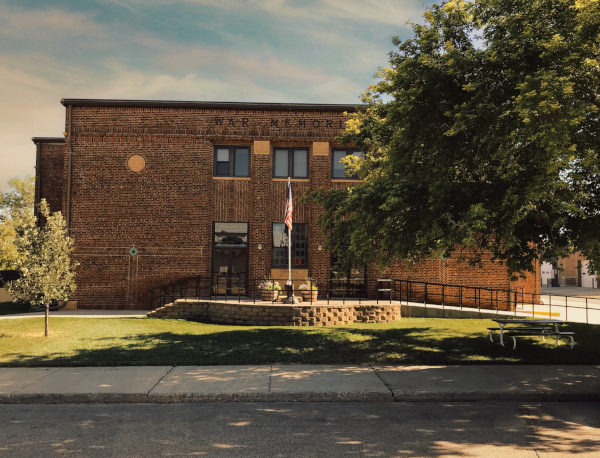 ON AUGUST 15TH, 2022 WE WILL BE MOVING TO OUR TEMPORARY NEW LOCATION:
8131 HIGHWAY 2
STANLEY, ND 58784
HOURS OF OPERATION: M-F, 8:00 a.m. to 4:30 p.m, except for legal holidays.
Mountrail County Social Services provides public assistance to the citizens of Mountrail County.
Programs include:
SNAP (Food Stamps)

Medicaid, (hospital bills, doctor bills, prescription medications, dental, vision, nursing home care, waivered services)

TANF (Temporary Assistance for Needy Families)

LIHEAP (Heating Assistance)

HCBS Services (In Home Care and Qualified Service Providers)

Child Care Assistance

Child Care Licensing

Foster Parent Licensing

Child Protective Services

Vulnerable Adult Protective Services

General Assistance
Site Supervisor: Candice Grilley cangrilley@nd.gov
Lead Eligibility Worker: Heather Gilbertson hgilbertson@nd.gov
CPS/Child Welfare Supervisor: Shelly Kinney slkinney@nd.gov
HCBS: State Worker Shadoe Sveen sdsveen@nd.gov
CPS: Jamie Mills jammills@nd.gov
VAPS: Kaitlyn Crummie kdcrummie@nd.gov
VAPS: Kayla Fenster kmfenster@nd.gov
Child Care Licensing: State Worker Janinne Paulson jpaulson@nd.gov
Administrative Assistant II: Mary Dennis mldennis@nd.gov
Foster Care Licensing
Effective April 1, 2022, Human Service Zone foster care licensing duties were transferred to the ND Department of Human Services - Children and Families Services division. Legislative redesign efforts (SB 2086 (section 26) shifted all duties and local supervision of 14 Zone staff to become licensing specialists and coordinators. The CFS Licensing Unit will provide statewide coverage licensing foster homes, engaging in recruitment and retention efforts, identifying shelter and respite care providers, while offering the PRIDE pre-service training to prospective foster parents. The CFS Licensing Unit will also oversee the licensing of Qualified Residential Treatment Programs (QRTP), Supervised Independent Living (SIL), Licensed Child Placing Agencies (LCPA), maternity homes and certified shelter care programs.
Who do I call if I am interested in providing foster care?

Children and Family Services Training Center (CFSTC)

Phone:

1-833-FST-HOME (1-833-378-4663)
Who will license my home for foster care?

The CFS Licensing Unit will assign a Licensing Specialist to each prospective foster home.

For previously licensed Zone homes, some families will have the same Licensing Specialist, while others will be assigned a new staff.
Who will be contacting me to request placements?

You may receive a phone call, email or text message.

Each Human Service Zone staff will have access to the ND Provider List. The list has detailed information of licensed foster parents, identifying how many beds your home is licensed for, genders, ages preferred, and a status update of open, full, on hold, specific child only, or not taking placements.

The CFS Licensing Unit staff will reach out if there is a request to share homes from one of our Tribal Nations seeking a placement option for a child in tribal custody.

On occasion, a Division of Juvenile Services case manager may call asking if you are able and willing to care for a teenager in need of placement.

If you are leaving for an extended vacation, need a short break, are managing illness, etc. you can notify the licensing unit directly and ask for your status to be updated at any tim
Who do I call if I have licensing paperwork questions?

The CFS Licensing Unit at 701-328-2322 or cfslicensing@nd.gov
State Forms Link: https://www.nd.gov/eforms
NDDHS Policy: https://www.nd.gov/dhs/policymanuals/62205/62205.htm
What is the contact information for the CFS Licensing Unit?

Email Inbox: cfslicensing@nd.gov ​

Phone: 701-328-2322 or 1-888-334-1330​